Welcome to M.A.B. SILK Productions
All About SILK
My name is Michael SILK Bosby and I am the founder and President of M.A.B. SILK Productions. I am a vocalist, songwriter, producer, director, and whenever possible an educator. Together with my family we produce Educational/Informative TV Programs, Publish an informative Minority Newspaper called the JPN Informer and I enjoy creating memory video packages for all occasions.
Partners
Through Networking, Collaborations, and Partnerships all things can happen.
I am proud to be partners with the Express HOME Program a non-profit organization that creates educational programs through workshops, seminars, and expositions.
All educational programs includes my other partner JOYNT PRODUCTION NETWORK..."JPN". JPN is a membership programs that allows businesses and talented individuals the opportunity to get exposure.
My role as a partner, taping and editing all projects for TV or some form of presentations.
M.A.B. SILK PRODUCTIONS is willing and able to collaborate with any organization, or project, just call "SILK" for more information at (706) 743-3437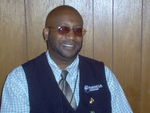 50% of All Proceeds Supports the Express H.O.M.E. Program
M.A.B. SILK PRODUCTIONS has been a proud supporter of the Express HOME Program since 1990. The Express HOME Programs provides many services to various communities, and youth groups without any government funding. The Express HOME Program is an established 501(c)(3) non-profit organization and need help with funding, therefore we donate 50% of all proceeds to this program. You can help too!... just contact my wife Jackie Bosby at (706) 743-3437
Production Experiences
1/98-6/2000 (AT&T) -TCI of Illinois, Maywood, IllinoisMedia Director, (Transfer) Duties: Managing Production Studio, providing customer service while setting up Pre and Post production of projects from the Mayors of varies communities to promote local businesses. I did Inventory upkeep, budgeting, editing, directing, and producing of video and television projects involving the Mayor's office, the local Schools, and all Community Programs. I worked with Community Producers, and ensuring all Community Cable shows are televised as scheduled. I also directed many school performances, pep rallies and local High School football and basketball games.
2/95 - 12/98 TCI of Illinois, Skokie, Illinois Production Coordinator,Duties: Produce Regional Spots, Community Programs, and PublicKnowledge Spots, and Programs for TCI local Origination Ch. 65. Taught Classes in Studio Production, Video Production, and Editing
Re-Locating to Georgia
After 2 years of planning Micheal re-located this family and businesses to Northeast Georgia. July 1, 2001, the Bosby's started calling Oglethorpe County their home. M.A.B. SILK Productions originated in Illinois in 1989 as a record label.
Michael a vocalist published his first anti-drug/gang album. In 1992 the Bosby's added music videos and changed their format to include video productions. In 1993 Michael went back to school to get his degree in Communications and TV Productions. In 1994, the Bosby's developed what they call a media education program, where they educate the community through TV Programs. The Bosby's produced their first educational TV Program, called HomeFront Here & Now in 1994. For four years M.A.B. SILK Productions produced 12-16 new shows, plus 10 commerical spots per show per month that aired on Charter Cable channel 23 in Athens, Ga. Todate, M.A.B. SILK Productions has produced over 500 programs that has been televised on the JPN Network.